Inspire & Facilitate Community Health
i60 Community Services began operations as a Public Benevolent Institution (PBI) in 2005. Our goal is to better meet the needs of our religiously and culturally diverse community.
In the last 12 years we have initiated many of our local community programs, including Brighton Moonlight Markets, Creative Arts Holiday Workshops, Creator Art Studio amongst others.
We currently run a range of ground breaking community service programs and initiatives based in the Northern Suburbs of Perth.
Our current suite of Programs include:
Emergency Relief – FRIEND IN NEED
Healthy Relationships – WORKSHOPS & COURSES FOR OUR COMMUNITY MEMBERS
One Surf School – YOUTH MENTORSHIP & DEVELOPMENT
A word from our Chairman – Mr Paul Botha

Move It Rentals has been a keen supported or i60 over the past few years. They have been pivotal in ensuring that Friend In Need, our Food Relief program, continues to run providing sponsorship in areas that are typically not easy to find funding for. ____

In the past 10 years we have partnered with Satterley in a range of projects including: establishing and coordinating a number of youth events for the Brighton community including Creative Arts Holiday Workshops; and the partnership & establishment of Brighton Moonlight Markets. ____

Alkimos Baptist College and i60 Community Services currently enjoy a shared use arrangement in their current venue. Both parties are working closely in building close ties with the community and preparing for greater community interaction. ____
City of Wanneroo have been generous in providing donations in accessing to the City's Community Centers for it's Healthy Relationship programs. They have provided support in the development of i60's One Surf School. The City of Wanneroo have been a key supporter of the Brighton Moonlight Markets of this community event promoting this event as part of the Beach to Bush Festival. ____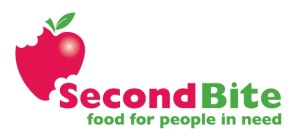 Second Bite has generously partnered with i60 for over 3 years in providing fresh fruit n veg from our local Coles Supermarket to our Friend in Need Program. ____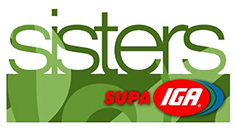 Sisters IGA have been incredible supporters of our Friend in Need Program as it expands into the northern suburbs. Our partnership with this family owned company is invaluable. ____

Handy Rentals have been a generous supporter of Vehicles for our i60 Team; specifically for the One Surf School Crew. ____

2016 brought One Surf School a generous sponsor – St George Foundation. We were able to replace all our equipment, store that equipment and buy apparel for our youth mentoring program. This generousity allows us to continue for the next three years. ____
AGENCIES & FAITH BASED GROUPS i60 Community Service's has a close working relationship with the different faith communities of the northern corridor of Perth. i60 Community Service's relationship with the local church community enables it to draw on the significant volunteer workforce and the considerable talents and abilities within it for the betterment of the community.
i60 Community Services has many volunteer opportunities both one off and ongoing. We accept volunteers of all ages and abilities. We are also registered with Centrelink as a Volunteer Organisation. Some areas include working with community members in need providing hampers, mentoring youth through our One Surf School and Youth Programs, transporting community members to programs, catering and service opportunities, administrative functions and many more. We provide necessary training and mentoring to all our volunteers. Apply Today.
Subscribe To Our Newsletter
Periodically we release a newsletter which lets you know what we are up to, what we are interested in and how you can benefit from our services. Fill in the form below to Join Us.
Our BLOG updates can be sent straight to your email, so you don't miss a thing.
Join Our Facebook Communities ­ 
Here at i60 we value our regular donors and offer them membership to our VIP club entitling you to discounts and special considerations.
From time to time i60 will get behind a cause that affects our local community, join us in our fight to support a healthy community.